The Bentham Directory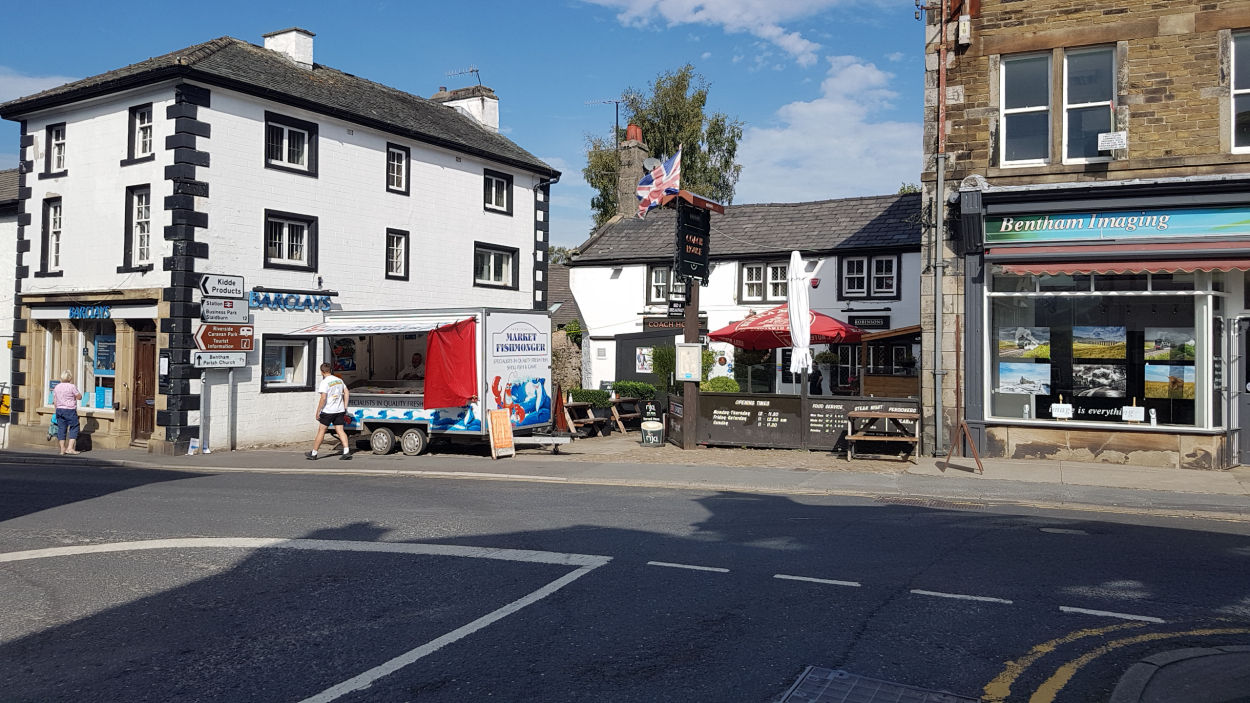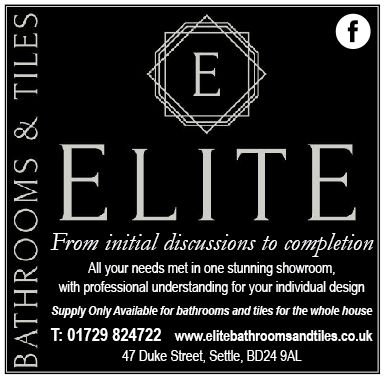 Bentham Shops, Bentham Businesses, Bentham Accommodation, A2A Advertising Tel:015395 64486
The town of Bentham is an urban area that is larger than a village but smaller than a city. Unless Bentham grows to a size where it is elevated to a higher administrative status it is effectively a parish but to differentiate between the two at the turn of the last century towns were granted the right to allow their elected representatives call themselves a "Town Council" and to, from their number, elect a Mayor. Other than that they have the same legal rights and responsibilities as a Parish Council.
To provide a safe area for market traders a market place was set up in Cleveland Square with access from Main Street through the ginnel by Asian Spice.
Every Wednesday from early morning until mid afternoon there are regular stalls for fruit and vegetables, fish, cakes and biscuits and jewellery repairs watches, batteries etc.
A stall with plants, flowers and eggs is on the Main Street near the Black Bull every Wednesday. And on Wednesdays and Saturday mornings there is still a fruit and veg stall outside the Coach House.
St Margaret's Church is situated atop the hill off Station road. Climbing the hill not only brings one to the beautiful architecture of the church but also gives us a fantastic view of the surrounding area.
Bentham is a traditional Yorkshire market town rather than a tourist centre. Access is easy from the M6 and A65. It is an ideal centre for exploration of lovely scenery and a starting point for many fine walks, cycle rides, pony treks and excursions by car.
Just to the north lies the Yorkshire Dales National Park with the three peaks of Ingleborough, Whernside and Penyghent visible from many places in and around the town.
The Forest of Bowland, designated an area of outstanding natural beauty, stretches away to the south while in a north-westerly direction, less than hour's drive away, is Lake Windermere and all the natural beauty of the Lake District.
A2A
A2A publish advertising directories for small towns and villages in Cumbria, North Lancashire, The Borders and North Yorkshire. We print and distribute over 300,000 copies in total annually.
You can advertise in print for around £45 + VAT per annum. Online lists are usually free and paid inclusions include a link to your site.
We publish the printed directories annually.
Contact Andrew or Becci on 015395 64486
A2A Web Design
A2A is a small business based in Milnthorpe, Cumbria, and we have clients nationally, and our clients stay with us for years - because we give advice based on experience, we are established, and our prices are fair.
A2A Advertising Ltd est 1991, has been publishing websites for years, we have hundreds of websites on our portfolio, all the sites that we produce are in an easy to use content management systems, and all the sites we do are fully editable.
A Content Management System (CMS) can be a very good choice for both self-maintained sites and sites where maintenance is done by others.
Contact Andrew or Becci on 015395 64486 or call in our shop at 2 Beetham Rd, Milnthorpe, Cumbria LA7 7QR